In mould labeling also known as IML, is the most efficient and effective decoration for plastic packaging. It allows on a large-scale to provide plastic containers with a very large amount of fine and decorative communication.

An IML is a pre-printed label which being processed during the production of injection molded packaging.
The labels are placed carefully in the mold by a robot and merge with the packaging. It can be jars, cups, piles, lids, bottles, etc. As soon as the packaging comes out of the production, the decoration will be ready as well. The labels and cups can not be sepparated anymore.

In mould labels are mostly made of polypropylene, and the packaging with label can be recycled
In most cases it is possible to apply an IML on the lid, sides and bottom of the packaging. In this case you have got plenty of space to decorate the packaging and to apply a bar code, ingredients list and you will be able to inform your customer in several languages.

It is also possible to decprate the packaging with a transparent in-mold label, so your product remains visible.

In mould labeling is extremely accurate and very fast.

This process guarantees a perfect print quality at up to 8 colors (CMYK)

In mould labelling is possible from an in mould label press run with a minimum of about 25.000 pieces.
And if the labels are printed in full color, the total number of labels per reference will counts. So it is possible to have multiple designs combined in one press run, provided that the size of the labels are the same.

Ask us about the possibilities.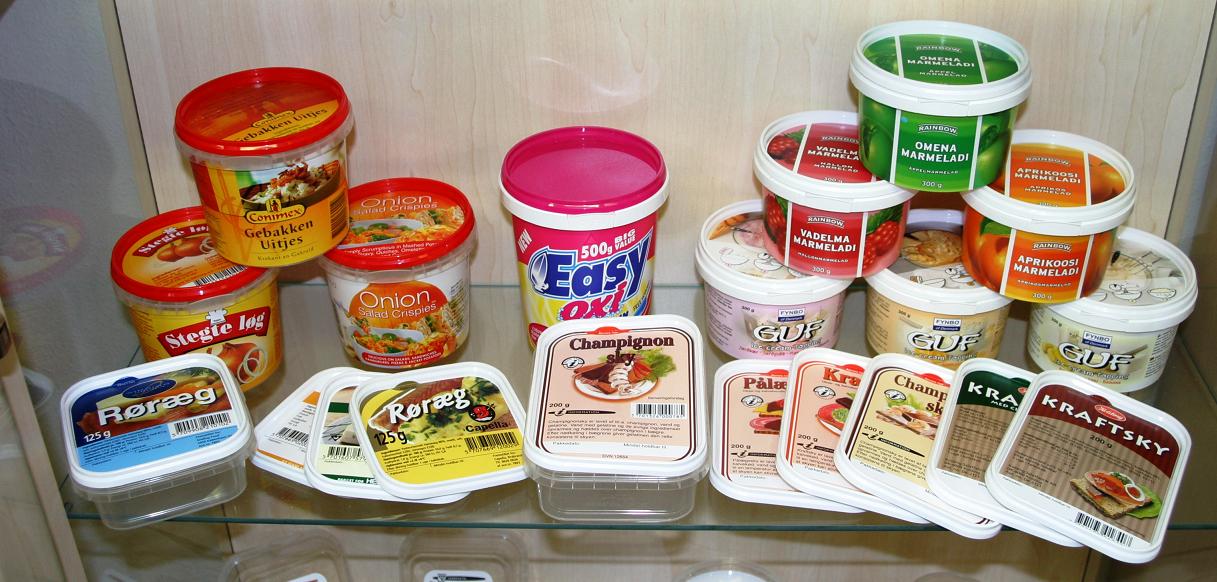 Save